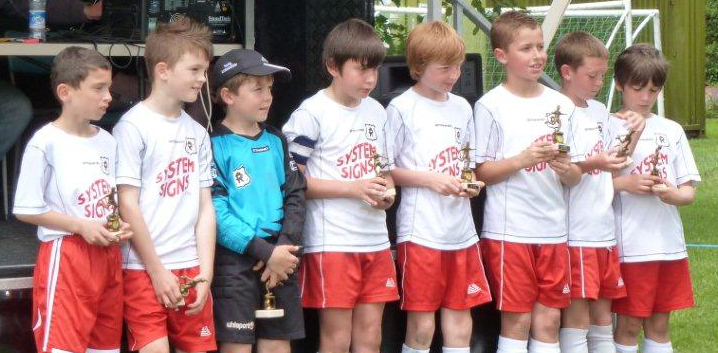 It's been a successful summer at the tournaments for the U10s. They started in June with a runners-up spot in a strongly contested tournament at Wootton Bassett, only missing out in the final on penalties to Devizes Town.
Next was another runners-up spot, losing a tightly contested final in the Thatcham Tornadoes tournament by just 1-0 to Reading-based Eldon Celtic
Having come so close, it was only a matter of time before they won a tournament and at the start of July they not only defeated all comers but didn't concede a single goal in the Grove Challengers tournament. A great summer - well done boys!