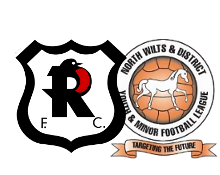 Robins U10s have done themselves and the club proud by securing a place in the U10s League Cup final after a terrific 4-0 win at Shrivenham in the semi-final today. Shrivenham is always a tough place to go and get a result, but a goal from Michael Gilder and a superb hat-trick from Kieran Northmore were enough to see them through to a prestigious County Ground final.
The boys started the campaign in September with a victory over local rivals Croft FC, following extra time and a nail-biting penalty shoot-out. A 2nd round win over Stratton Youth was followed by a trip to Forest Green Rovers where another penalty shoot-out secured a place in the quarter finals against Ashton Keynes. No penatlies were needed at Ashton Keynes in February as a convincing 8-2 win secured a semi-final spot away to Shrivenham & Watchfield. Shrivenham proved tricky opponents in the first half until Robins found their form and crashed home four goals to book a deserved pace in the finals. Robins will need to be at their best to beat Wootton Bassett in the final and they are all looking forward to the game.
A place in the final is a fitting reward for the boys' hard work this season and a delighted club chairman Paul Wainwright said "I am delighted for them, as they have had to battle back from losing a couple of key players at the start of last season. The boys have put that behind them, worked hard, and regrouped, together with some new recruits this season who have been tremendous. From these efforts they have become a good team, and I am sure they will represent this great club of ours with ability, passion and pride on the day. Congratulations, on a job well done to both Tony and Terry, who have done a great job with the team this season". Slightly more succintly, coach Terry Stanislas commented "The boys played a blinder" - nuff said!
Full details of the date and time of the final will be on the events section as soon as they are confirmed, so watch this space!