Congratulations to Robins U11 JS who won their second successive title with a 6-1 win over Ashton Keynes this morning at Lawn. Having beaten fellow title contenders Ramsbury 5-0 before Easter, the boys needed 4 points from their final two games to secure the title. A hard-fought draw away at Chippenham last week secured one of those points, so they went into today's game needing a win to secure the title.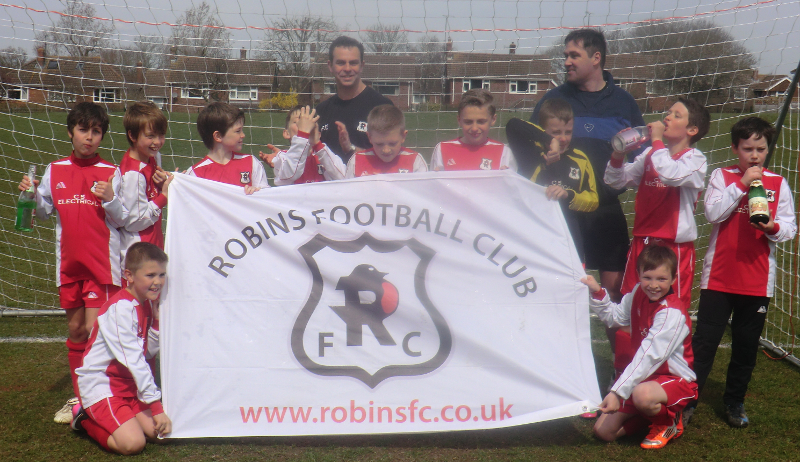 Celebrating with apple-flavoured fizzy!
Ashton Keynes certainly made a game of it, especially in the first half, but eventually Robins' pressure proved too much to resist and the boys ran out 6-1 winners to secure the 3 points needed to claim the Division 3 winners' title.
To win any title at any level or age is a great achievement but this is the team's second successive title, having won the Div 4 title last season, so it's doubly impressive. Many teams would have been happy to consolidate in their new league, but not this lot! They have worked tremendously hard all season, battled hard to overcome setbacks, worked brilliantly together as a team and played some great football to win this title and they will rightly take their place in Division 2 next season. Well done boys, you should be very very proud of yourselves - we all are!