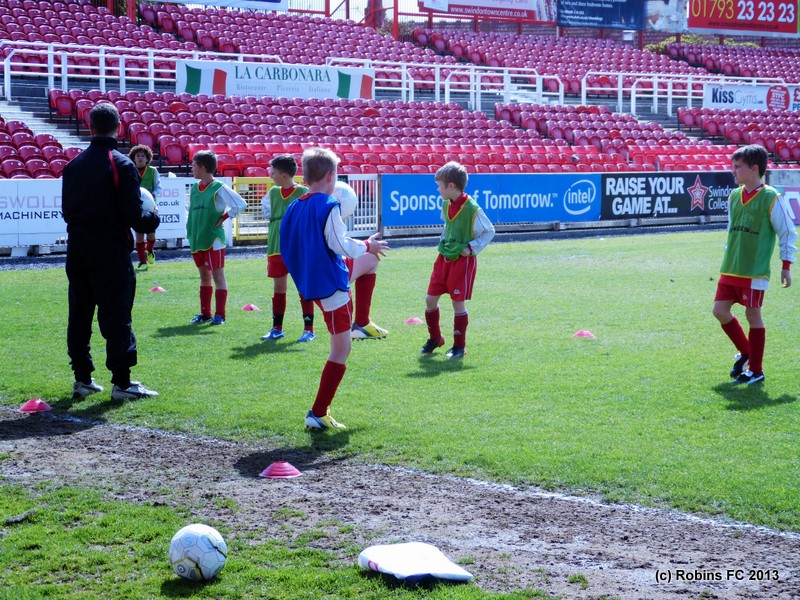 Warming up on the County Ground pitch
After a hard-fought campaign, Robins U10s finally stepped out onto the hallowed turf of the County Ground for the U10s League Cup final. Sadly, the final itself proved to be perhaps a step too far for the team as they ultimately lost out 3-1 to Wootton Bassett, but not before giving a very good account of themselves in a spirited performance.
Flying the flag at the County Ground
Many a young player growing up in Swindon and the surrounding areas dreams of playing at the County Ground and every player in the League wants to reach the Cup final, so this was a doubly special day for the team as they changed in the players' dressing rooms before coming out on to the pitch via the players' tunnel, then warming up on the pitch where they've watched so many of their professional football heros do so before them. So a great day for the lads to remember, if perhaps not the result they'd have wanted.
With the runners-up trophies
A full report of the game can be read in the U10 Match Reports archive here while a gallery of photos from the day is also available here. A full report of how they got here can be read in our earlier news report here.