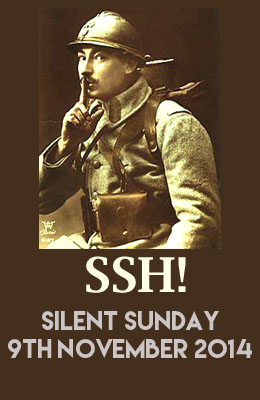 Robins FC teams have signed up to the North Wilts League forthcoming "Silent Sunday" initiative. The scheme will see teams across the League play "silent games" this Sunday, November 9th. The idea is that in addition to the 1-minute silence observed before games to recognise Remembrance Sunday, we will also ask spectators to watch the matches in silence.
The scheme was pioneered in Lancashire and has now been adopted by Wilts FA, the idea being to allow players to play without being distracted, intimidated or simply confused by shouting from the sidelines. According to the information put out by Wilts FA "WHY? – YOUNG players advise us they can get scared, intimated and frightened by excessive levels of noise. OLDER players advise they get annoyed, irritated and angry, the above can often culminate in cross words with parents and coaches.".
So, this Sunday, we'd ask that parents please get behind this initiative and restrict their support for our young players to applauding good play by both teams - "Let the Players Play, Let the Coaches Coach".
Further information on the initiative is on the North Wilts website here.