Following the success of last year's collection for our club charity CALM, players, parents and siblings from across the age groups again repeated the exercise this year. Several different teams from U7s to U14s took it in turns in 4 shifts, to collect money for CALM at Tesco on Saturday Nov 28th.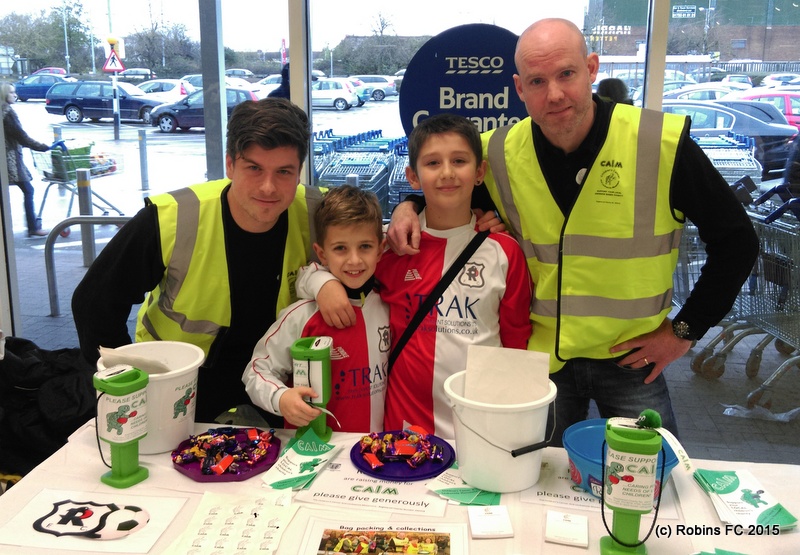 The day was a huge success, with over £650 collected on the day and once donations are factored in from corporate sponsors and the like, the overall total is likely to rise to over £900. Which is a superb effort from all the players (and parents) and we're very very proud of their efforts.
U7s Coach Antony Rutzler who was the driving force behind the collection was delighted with the response and thanked everyone involved who made it such a success, commenting "This just shows the amazing effort the Robins boys put in throughout the day and how much the Tesco customers warmed to the boys friendly and charming personalities and the great cause we were raising money for. I cannot thank everyone enough for your invaluable help and support on the day, this tremendous result could not have been achieved without your kindness and commitment". He went on to explain that events like this are an important part of Robins FC playing its role in the commmunity and teaching our young players valuable lessons about the good work they can do in the community. "As well as football skills, we want to teach the players about other walks and skills of life, like teamwork, leadership and community. We want the players to grow up knowing there is more to life than football and to help where they can."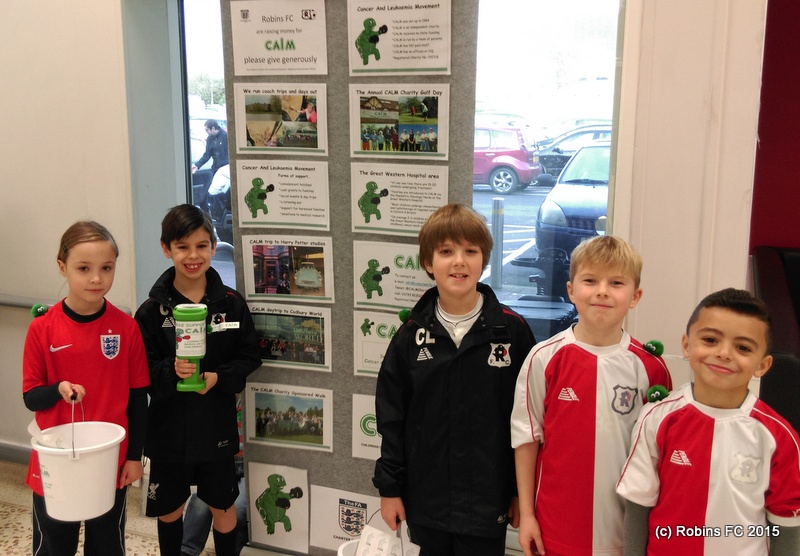 The players' efforts made the local paper and you can read the Swindon Advertiser's report on the collection here
There's a gallery of photos from the day on our photos section here.