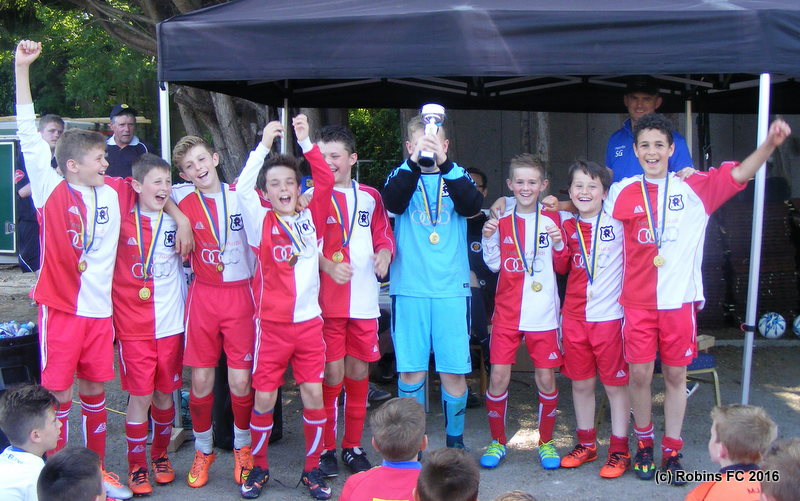 Robins U11 Red have enjoyed a great start to the summer 6-a-side tournament campaign, winning two very high quality "out of area" tournaments in consecutive weeks.
The first tournament last week saw Robins overcome some strong opposition in a very strong group at the Hucclecote tournament. Robins ended the afternoon undefeated, with 4 wins and 3 draws to top the group and win the silverware, a real achievement in what is always a very tough tournament, with some really decent teams playing in it and a very high standard of football. Thanks to Steve and the team for a thorougly enjoyable afternoon at a really well-run event.
This weekend saw some bleary-eyed parents as we had an 8 am start away at Brislington. Fortunately no such problems for the team who were bright-eyed and on it from the start, winning all 5 of their mini-league games to go through to the final against the winners of the other group. A 1-0 win in the final meant not only had the boys won all their games, but they'd gone through the whole tournament without conceding a goal! Again, a really good tournament, very well run with some quality opposition to test the lads to the limit - the challenge seemed to bring out the best in them!