Following the success of last year's collection for our club charity CALM, players, parents and siblings from across the age groups again repeated the exercise this year. Several different teams from U7s to U15s took it in turns in 4 shifts, to collect money for CALM at Tesco on Saturday Dec 3rd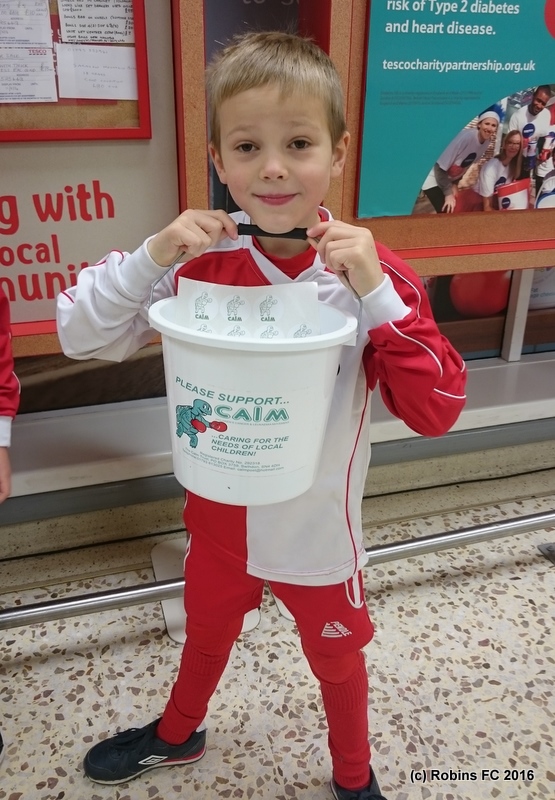 The boys showed impeccable behaviour and demonstrated the clubs values over and above football of kindness and community to give up their time and raise money for such a worthwhile local cause and for children less fortunate than themselves.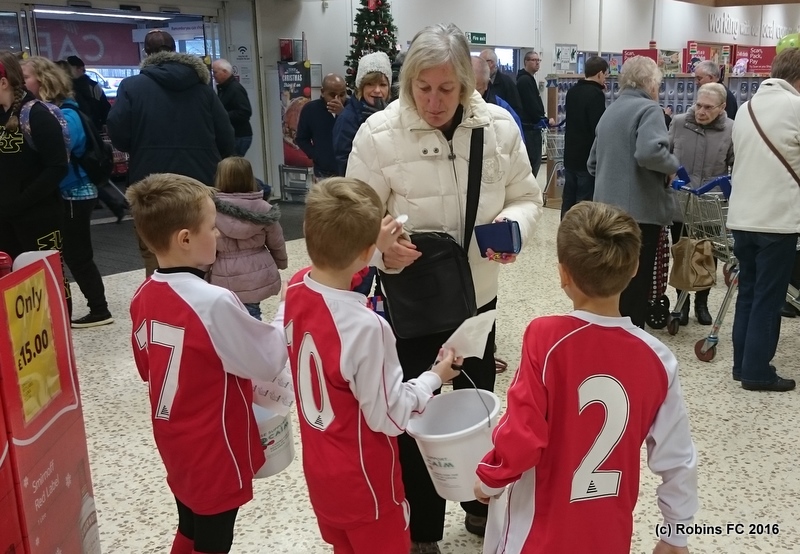 Taking it in shifts between 9am – 3pm, various teams from across the club, including the start-up squad with boys as young as 5, turned up in their full Robins kit to raise the profile of CALM and the work they do in the local community.
Club chairman Paul Wainwright with Robins' latest recruit, both pitched in to help!
In another fantastic effort and with the generosity of the Tesco customers, we managed to raise a magnificent total of £760 on the day.Richard Crowley, chairman of CALM, praised the boys' efforts and thanked the club for our continued support.
There's a gallery of photos from the day on our photos section here.