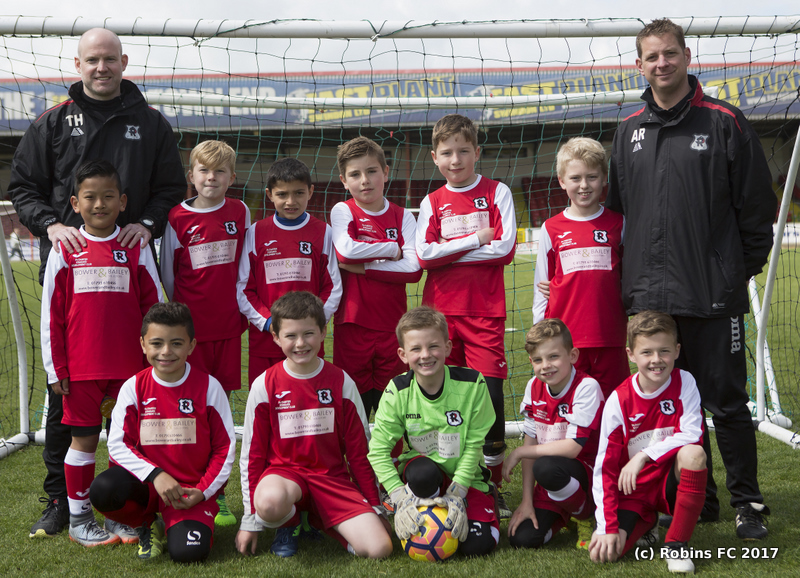 The U9 Red team
Under 9 Reds were privileged to be asked to take part in an invite only event at The County Ground on Saturday 13th May. Arranged by Supermarine Giants F.C, who we have built a good rapport with during the season, and sponsored by Imagine Cruising (the main sponsors of Swindon Town FC), the 'Image Cruising Football Fun Day' was a non-competitive tournament comprising 10 invited teams which included some of the best sides from our age group in the North Wilts League plus Bristol Rovers Academy and two Academy teams from Swindon Town. We played each of the other nine teams taking part in 10 minute matches on the County Ground pitch.
It was a fantastic challenge for the boys and a great experience. It's fair to say our three matches against Academy opposition were something of an eye opener with the quality of opponent being a few levels up on anything we have faced before! But the boys acquitted themselves well and learnt an awful lot from going toe to toe with and watching elite players in action. The boys were also highly competitive in the six matches against fellow North Wilts sides and did themselves and the club proud.
The event was a great success with wonderful football on show from all teams and matches played in a fantastic spirit. We'd like to say a big thank you to Supermarine Giants for inviting us and giving us the opportunity to contribute to what was a great day.
A gallery of photos from the day is available in our photos section