Following the success of last year's collection for our club charity CALM, players, parents and siblings from across the age groups again repeated the exercise this year. Several different teams from U7s to U12s turned out to collect money for CALM at Tesco on Saturday 24th Feb
The boys showed impeccable behaviour and demonstrated the club's values over and above football of kindness and community to give up their time and raise money for such a worthwhile local cause and for children less fortunate than themselves.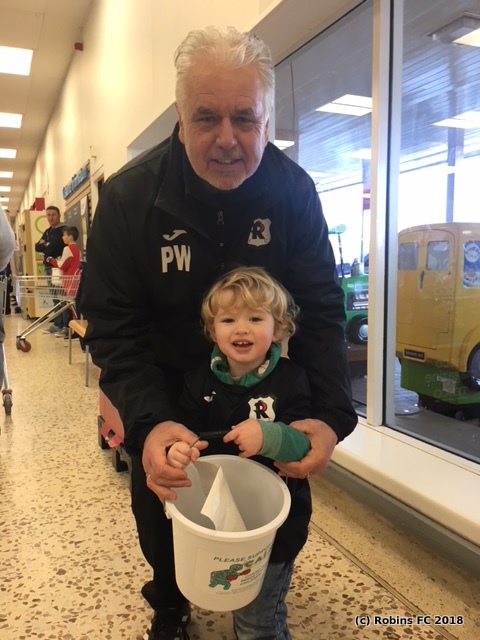 Various teams from across the club, including the start-up squad with boys as young as 5, turned up in their full Robins kit to raise the profile of CALM and the work they do in the local community.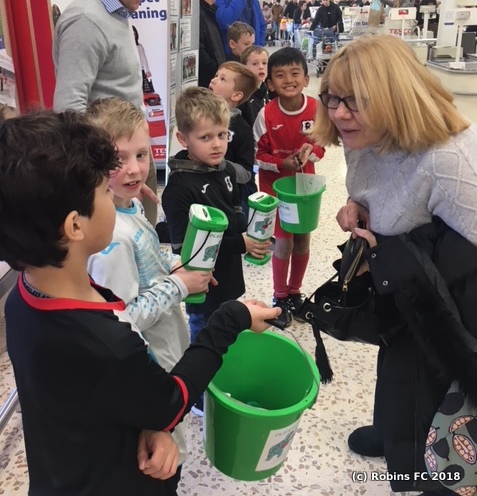 Thanks to the boys' efforts and the generosity of the Tesco customers, we managed to raise a magnificent total of £515 on the day, a great morning's work.
Well done to all the parents and players who gave up their time to support such a worthwhile cause!