Young Robins players turning up for their regular training session on Friday night were in for a surprise treat as they found their regular coaches getting some expert advice from Swindon Town manager Richie Wellens and his assistant Noel Hunt!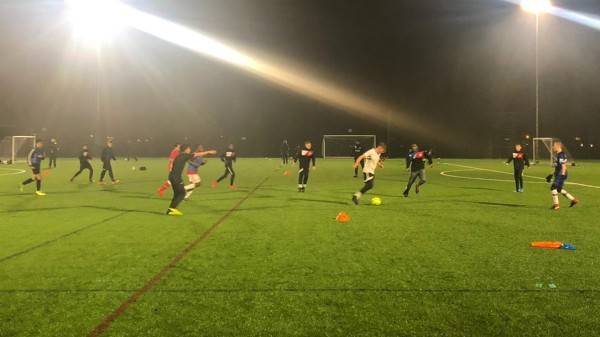 Despite the foul weather, and with Swindon having an away game the next day, the Swindon Town management team gave up a couple of hours of their own time to drop in and encourage local young footballers in their development, what a treat for the lads!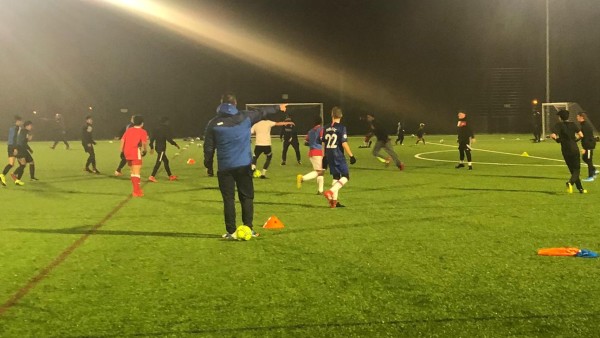 Robins FC Chairman Paul Wainwright was every bit as thrilled as the players, commenting "Even though everyone got drenched in the non stop rain, as it was such a wonderful session, and fabulous opportunity to be coached by professional coaches of great experience, I'm sure no-one noticed the rain and wind! Robins really appreciate this initiative from the Manager and assistant manager of STFC, to give up their own time like this to encourage local youngsters is really fantastic!"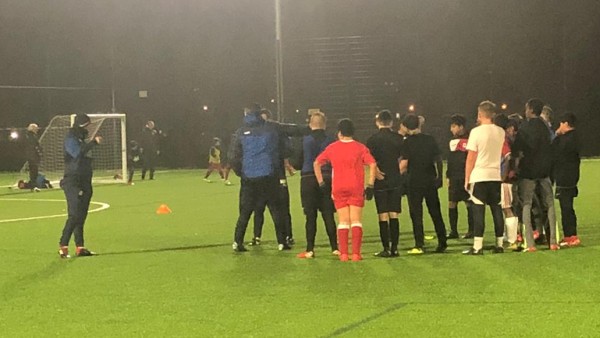 And for any Swindon Town fans reading this who are concerned that this may have been a distraction for the management team ahead of an important first-team game, if anything it seemed to sharpen them as they masterminded Town's impressive 4-0 win over Crawley the following day.
Thanks to both Richie and Noel from everyone at Robins and best of luck leading the Town to promotion this season - you've certainly gained some new young fans tonight! COYR!